Welcome to Sheet SMS!
The best solution to send SMS from Google Sheets!
Please follow the instructions below to start using the application
Enable the Add-on, you need to refresh the page and use the top button:

Send directly from the spreadsheet
Send SMS directly from the sheet with the function
SENDSMS(message, phone_number)

For example : SENDSMS("hello", "+33645859785")
Send using your phone
You can also use your phone carrier to send the messages thanks to our mobile application!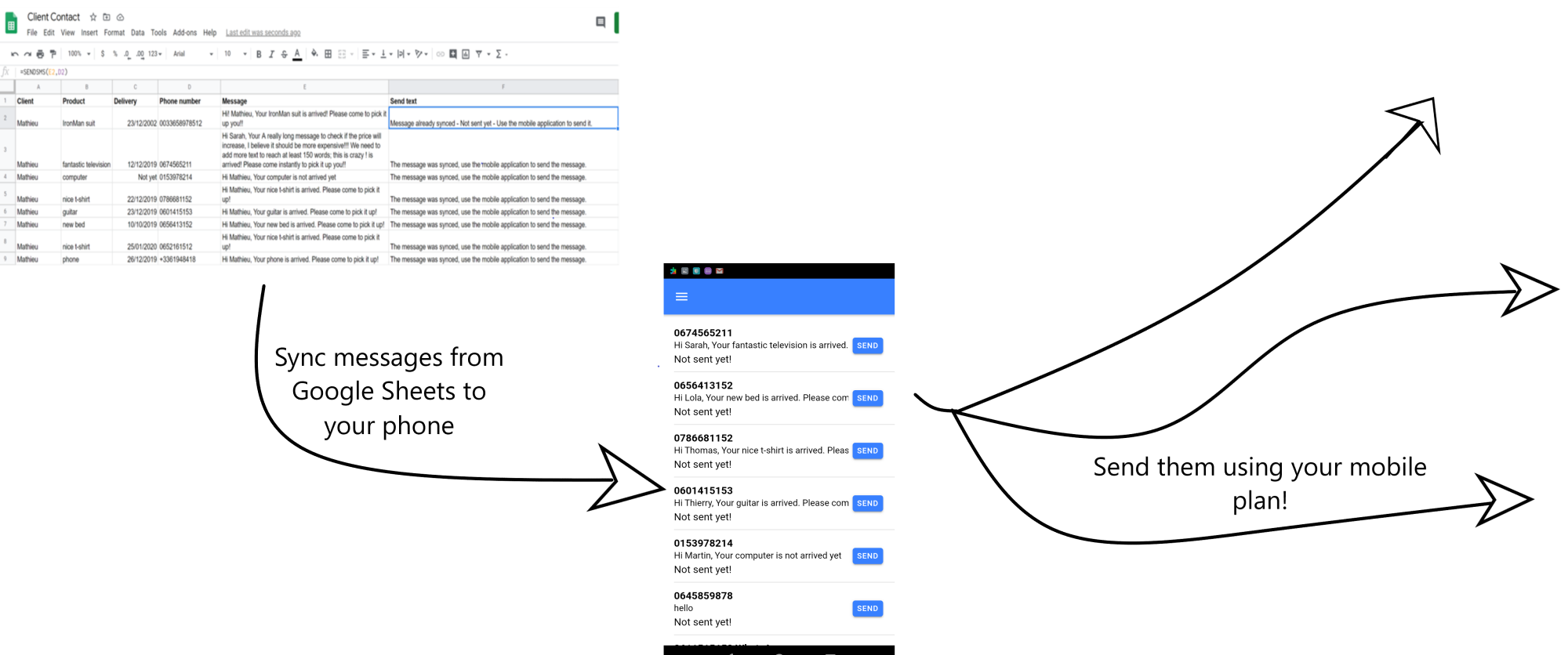 Sync a SMS using the function SENDSMSWITHMOBILE(message, phone_number. For example : SENDSMSWITHMOBILE("hello", "+33645859785")

Create complex workflow to send the messages using Google Sheets functions

Use the Android mobile application to send all your messages really quickly
Send messages one after the other by clicking on SEND buttons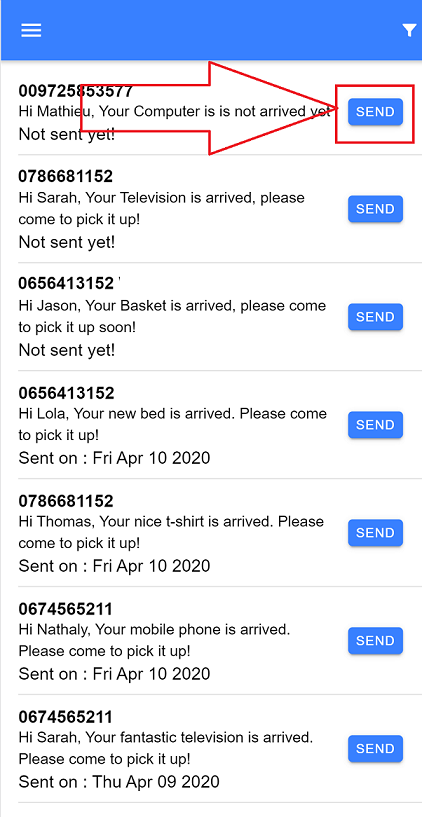 Send all messages using the menu on the top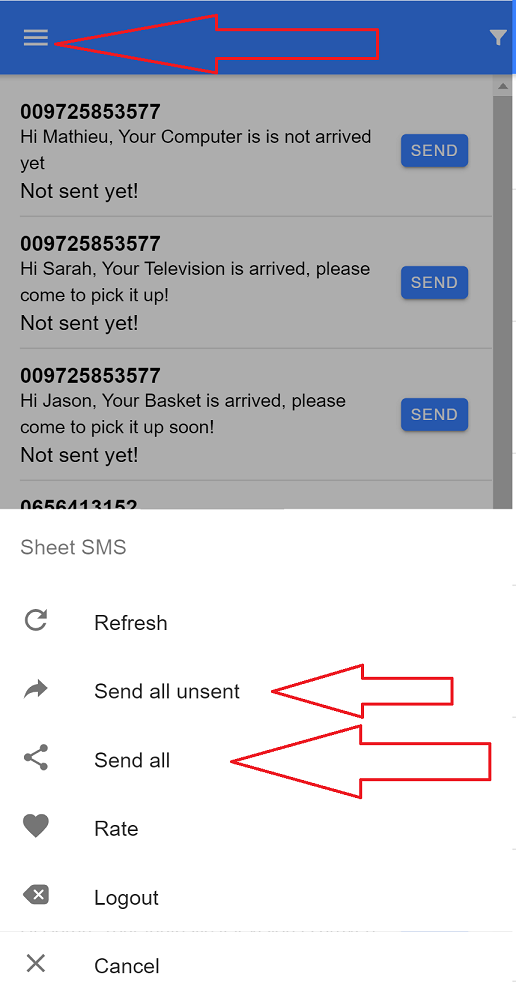 For any question, contact us on support@sheetsms.com